Studying
The University of Melbourne boasts 22 discipline-specific faculties with courses available in over 100 subjects. The university is also the number one research university in Australia and spends $850 million on research every year. If you decide to study abroad at the University of Melbourne you will most certainly be in with a chance of being part of this research. The vast availability of courses means that whatever academic discipline you desire to study, it is likely that you will find it at Melbourne.
The main campus at the University of Melbourne is Parkville, which is located in the inner suburb north of Melbourne's central business district. Parkville campus is the only campus where study abroad and exchange students are able to take classes. The campus is surrounded by green spaces and old historic buildings. The campus is pretty big and takes some time to navigate, however campus tours are available. There are a number of different entrances, with the student union right at the centre. The student union is surrounded by places to get food and drink and caters to all tastes and cuisines.
Accommodation
There are a number of different accommodation options available to you at the University of Melbourne. These include residential colleges which are catered, non-catered student halls, private student halls and private accommodation.
The residential student halls are part of the university's culture, dating back to as early as 1887. Today, these colleges provide students with catered accommodation, tutors to help with academic studies and social events. Due to the level of support provided, residential student halls on campus are the most costly type of accommodation option, on average costing between $550 – $750 AUD/week.
Cheaper accommodation options include non-catered and private student halls. Some of the most popular for the University of Melbourne are Student Village Melbourne and RMIT Village Melbourne. The costs for these accommodation types are approximately $300 AUD/ week, and vary by room and location. For even cheaper accommodation, it is best to look in the private rented sector. However, this would involve moving into temporary accommodation in Melbourne until you were able to sort this out. Make sure to never transfer money from the UK to avoid scams.
Evening Events/Activities
The University of Melbourne hold a clubs and societies day at the start of term during which you are able to talk to the organisers of the clubs and societies and find out more about joining. It is very similar to our fresher's fair at Kings. There are a variety of sports clubs and interest groups and there something available for everyone. This is also a really good way to make friends with people with similar interests as you and I would recommend it highly.
As well as clubs and societies, many of the halls of residence hold their own events. These can include things such as pool parties (yes, there is a pool), meals out, nights out, speed-meet events to meet fellow residents, cooking classes, yoga classes and many more! Make sure to take part in these if you are living in halls of residence. This is also a factor to think about when thinking about where you want to live whilst studying abroad. I would really recommend living in halls of residence for your first semester/only semester because the people you live with/who live in your building will become your study abroad family!
Of course, Melbourne has its fair share of clubs and bars, as well as some great and affordable student nights. Make sure to check out ABC in Melbourne central, this is a top spot everyone in town knows about! The great thing about Melbourne is that there are a number of districts with great places for a nice night. These include Fitzroy, St. Kilda, Melbourne central, Carlton, Richmond, North Melbourne and Southbank. I really enjoyed nights out in quirky rooftop bars with fantastic drinks! The drinking culture is slightly different in Melbourne to London; people will meet up in beer gardens and bars with outdoor areas as the weather permits it! Also, it is really important to mention that the law is different in Australia when drinking is involved. There is a no tolerance policy for drink driving and you have to be sober to drive. It is also illegal to drink anywhere but licensed establishments, so no drinking in parks or on your way to an event! You may be stopped by the police. The rules are there to protect you and your friends and do work really well. Good news though! Taxis are much cheaper in Melbourne compared to London! So you will always be able to afford to catch one home.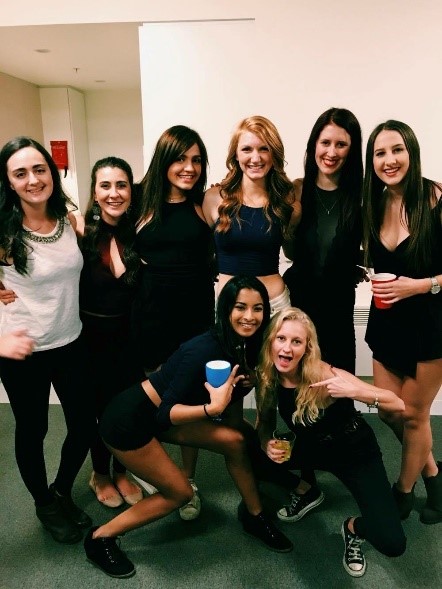 Top 10 Things:
1) Living at Student Village Melbourne
At Melbourne University there are a number of different accommodation options. These include living in residential colleges, in private student accommodation and also looking for a room as you would in London. Before I travelled to Melbourne I arranged my student accommodation at Student Village Melbourne. This is a privately rented student accommodation, consisting mostly of international students. As it is a new-build I was part of the first cohort of students to live at Student Village Melbourne. The social life was great as the accommodation organises events within the building and I made a lot of friends this way. There is a real sense of community at this accommodation. As well as this, facilities include a pool, a gym, a communal kitchen and rec room and music rooms. Living with international students is also great as it is easy to meet people who are interested in travelling, in exploring Melbourne and going out!
 2) Campus Life
Student village Melbourne is not located on Melbourne University campus but it is only a 10-minute walk to the main campus- Parkville. Parkville campus is really beautiful and a really nice place to chill out before or after classes. At both ends of the campus there are green spaces and the canteen area includes kiosks like Boost (great for a pick-me up before a lecture) and others selling food such as pizza, burgers, Chinese food, Thai food, vegetarian food and also vegan food!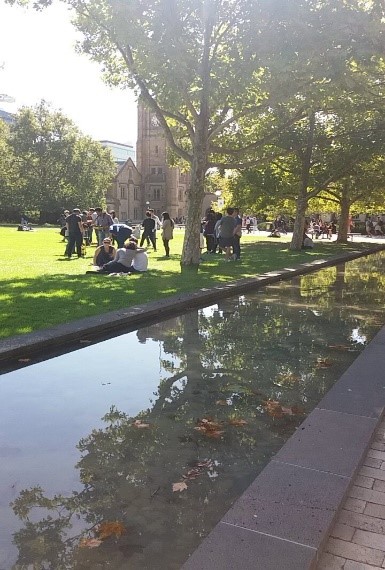 3) Weather
The general stereotype for Australian weather is sun, sun and more sun. However, this is not necessarily always the case. In Melbourne, summer and winter seasons are quite prominent, and remember summer in Australia is around December time and winter around May. Temperatures in winter can get quite low and also weather such as rain and wind is not uncommon. This was something I was not aware of until I got to Melbourne and actually ended up having to buy some warmer clothes whilst there! That wasn't necessarily the end of the world, as I love to shop, but it is something to consider. Weather in other parts of Australia doesn't necessarily follow this trend. In Queensland, they experience tropical downpours during summer and milder temperatures during winter. The best times to travel to Queensland are during the winter. If you are travelling, make sure to research the regional weather, Australia is a massive country and regional weather differences are an important factor to consider!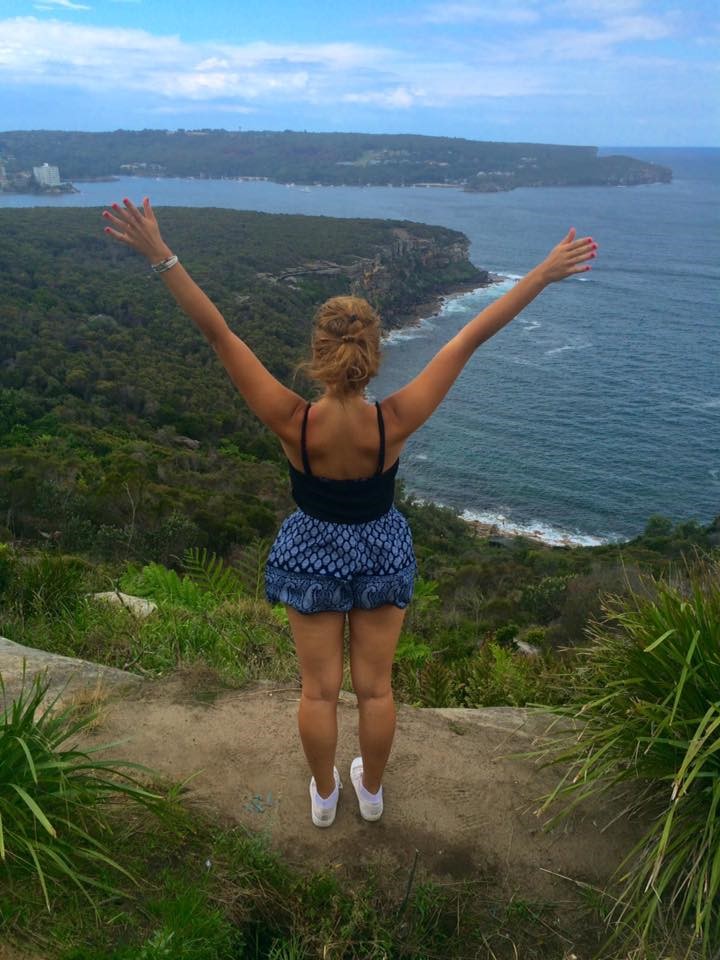 4) Beaches
Stereotypes of Australian beaches include the perfect empty landscape, sandy beaches and rolling gorgeous waves. Although there are places like this- check out Cape Tribulation at Daintree Rainforest and also Byron Bay- other landscapes exist and are more common! Beaches in Sydney tend to be rockier and waves can be quiet violent- perfect for the swell. Also, the state of Victoria (where Melbourne is located) is not known for its beaches and beaches such as St. Kilda and Brighton beach are not the most aesthetic. Another thing to note is that beaches towards the north of Australia are very dangerous and you will not be able to swim in them! Risks include seawater crocs, sharks and the most vicious – box Jellyfish.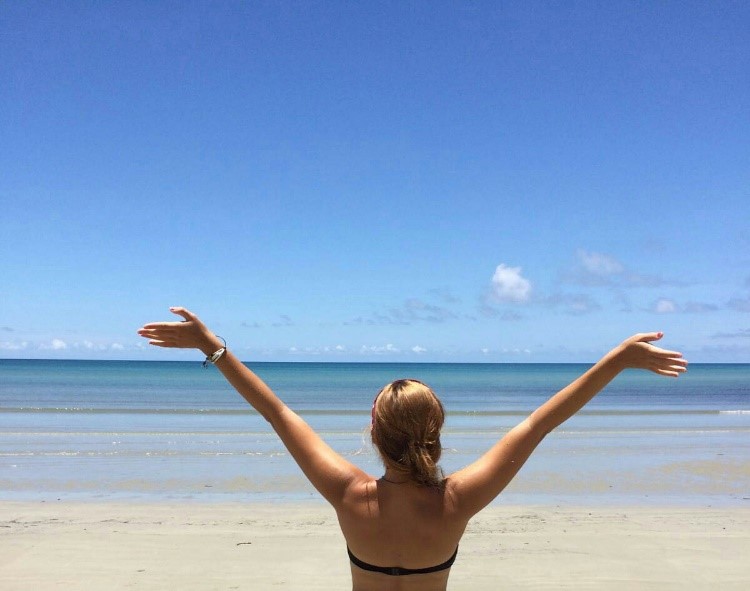 5) Travel
Travelling in Australia was the most memorable part of my trip; there are amazing things to see and some of the places I was lucky enough to visit include: The Great Barrier Reef, Byron Bay, Bondi Beach, Sydney, Brisbane, Noosa, Gympie, Fraser Island, Lady Musgrave Island, Airlie Beach and Cairns. During my travels I mostly stayed in hostels, these hostels are the cheapest accommodation but can sometimes still cost £15 a night on average. This is something to consider when travelling as you will also be paying rent for student accommodation in Melbourne. The academic term doesn't begin at Melbourne until mid-February and I actually arrived in Melbourne in January and then spent a month travelling before the start of university. This was a great way to see Australia before being overcome with academic work and is something I would recommend doing if you are thinking about doing extensive travelling.  

6) Modules
Modules are relatively easy to sign-up to at Melbourne University. You will be able to sign-up using an online portal and all the course details are given on the University of Melbourne module handbook website. This is a catalogue of all the modules available at the university which you can filter by year, subject, level etc. It does take some time to narrow down the modules you want to apply to and I would suggest applying to maybe 1 or 2 more than you are required to take, and then drop them once you are at Melbourne. This is easily done using online forms and if you have any issues there is a student advice centre at Parkville campus. As well as this, make sure to check if any pre-requisite classes are required as this may limit you from signing up to a particular module. Another thing to mention is to take modules not available to you at King's. I am a Geography student and I ended up taking a geography class, a computer science class, a marine biology class and a French beginner's class. I feel as though my student experience has been greatly enriched by taking these classes and I worked hard at Melbourne to learn as much as I could whilst I was there. Although some students will opt to take much easier classes compared to the level of the classes they would take at home, I would only suggest doing this if it was a class you were really interested in. Studying abroad is a good opportunity for travel and also for making friends and going-out and exploring Melbourne, but the knowledge and life and study-skills you can gain from studying abroad is also something worth investing your time into.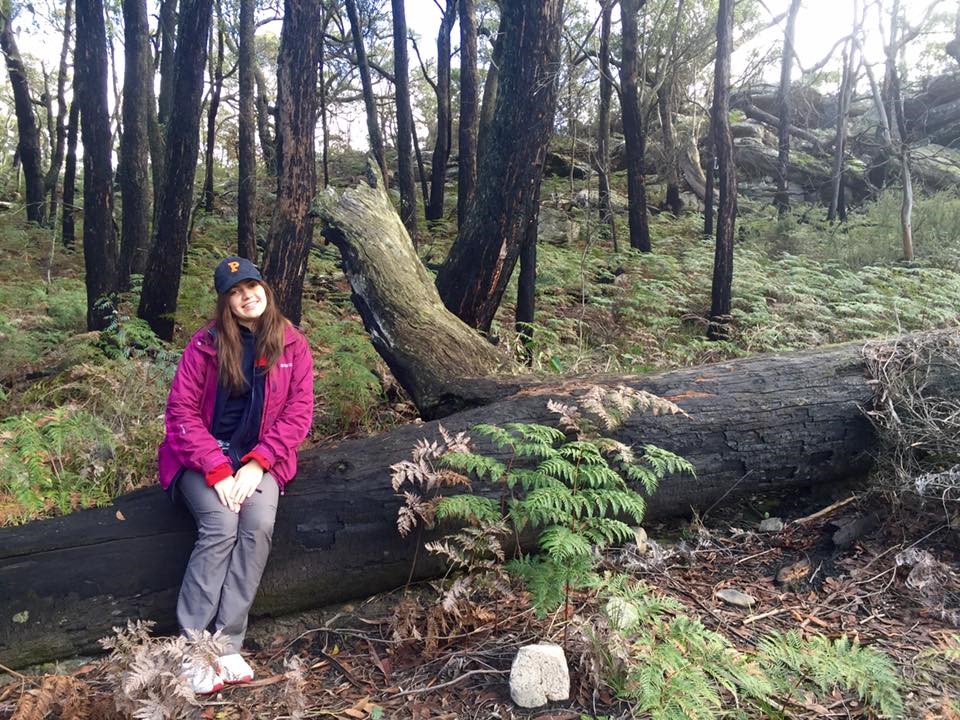 7) Australia Day and Australian Culture
Australia Day is a national holiday celebrated every year on the 26th of January and celebrates contemporary Australian life including their landscape, diversity, society and Australia's future. On Australia day, over 12 million people attend community events or celebrate with friends and family. Australia day is a great opportunity to experience contemporary Australian culture and learn more about your study abroad country. On Australia day, Student Village Melbourne held a barbeque and pool party and this was a great opportunity to hang out with fellow residents.
Contemporary Australian culture is popularly known as being all about barbies (BBQs), kicking back and chilling out in the sun. Although I would agree that generally in Australia people are more chilled out than in London, it is important to remember that Australia is a world away from Europe and is actually closer to Asia and places like New Zealand, Fiji and Bali. Therefore, although the image we have of white Australians in Australia is true, Australia is a multi-cultural place and there are residents from all over the world. As well as this, it is important to remember the aboriginal communities of Australia. Although it is unlikely you will come across many people with an aboriginal background in Melbourne, it is important to understand their place within Australian society. The aboriginal community in Australia have a complex cultural identity and have experienced great loss in terms of identity, of people and of land. As a response to this, Australia celebrates 'National Sorry Day' in which residents remember the stolen generations of the aboriginal and Torres Strait islander communities. I found it interesting to learn about how much this history plays a role in Australian culture, as well as Australian academic culture. A number of my modules referred to this history, and I am sure other modules do also.
8) Food
There are many great food places in Melbourne, and the most popular time for food is definitely brunch time! There are some great brunch places around Melbourne University and also not too far away from Student Village Melbourne. These include Seven Seeds Speciality Coffee, Market Coffee and stalls and pop-ups at Queen Victoria Market. However, if you do want to venture further afield one of my favourite places was called Auction Rooms in North Melbourne. As well as this, great restaurants can be found on Lygon Street (otherwise known as little Italy) and by Flinders Street Station where there are a number of small laneways (check out Degraves Street) with idyllic outdoor seating areas lit by candle-light. Perfect for a romantic night out with your better half… or your closest friends (in my case). Otherwise, the cheapest supermarkets in Melbourne include Aldi, Coles and Woolworths. Cole and Woolworths can be found at Melbourne central and also on Lygon Street. Aldi was the closest supermarket to me at Student Village Melbourne and was great for doing a big food shop as I wouldn't have to carry my shopping bags for too long. Aside from this, you can grab snacks on campus and also fresh fruit and vegetables (and amazing jam doughnuts) at Queen Victoria Market.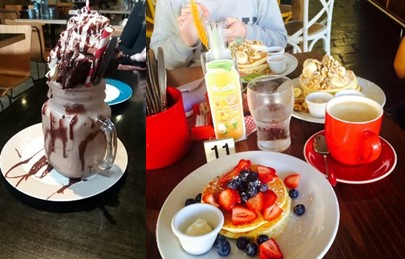 9) Wildlife
Australia is bursting with amazing wildlife from the mainstream koalas, kangaroos and wallabies to the less popular Tasmanian pademelon and echidna and platypus. As a geography student I loved exploring Australia and finding these animals in the wild. One highlight was travelling to the Grampians and feeding kangaroos in the wild. Of course, I also did not forget about marine wildlife and went scuba-diving and managed to find both Dory and Nemo in their wild habitats. Little did I know that Dory is actually a massive fish… they do not accurately portray this in the film. Nemo was quite hard to find and luckily for me I had an amazing scuba-instructor with me who knew exactly where we had to go. It was also my first time ever scuba-diving (it isn't cheap) but I feel privileged to have been able to do it at the Great Barrier Reef only a few months before it was pronounced dead!
As well as scuba-diving, I also snorkelled and swam with a green sea turtle, which was awesome and probably the highlight of the highlights. I would 100% recommend exploring marine life in Australia. As well as all of this, I also visited an animal sanctuary called Healesville sanctuary where they house lots of different animal species and look after threatened species through recovery programs. This was a great day out.

10) Reflections from home
A lot of students will tell you that studying abroad was the best experience of their lives, and it is easy to see why. There are so many opportunities for great amazing things such as travel, experiencing new food, meeting new people, discovering a new place, learning within a new curriculum and developing yourself academically. The most important thing for me was learning how to cultivate my independence, and a lot of that had to do with the people around me and my own decision to seize every opportunity available to me. Whilst in Australia I managed to gain funding for an independent geographical project which now also forms part of my dissertation for my third year at King's. As well as this, I set myself up with job interviews for the summer after I returned from Australia to make sure I had something planned to do over the summer holidays in the UK. This worked out great and I ended up spending a month working in central London. I have always been an independent person and I knew this, but having to act upon it during my time studying abroad has reinforced this for me and given me greater confidence in my own abilities.