What do you study at King's? 
Hispanic Studies with English BA
Why did you choose the ELA scheme?
– I jumped at the opportunity to be able to be able to spend a year gaining international work experience at the same time as honing my Spanish speaking skills. Whilst I'm sure I would have also loved spending my days socialising in a university setting and expanding my academic knowledge, I liked the idea of developing my language skills in a professional environment as well as finding out what it's like to be a teacher.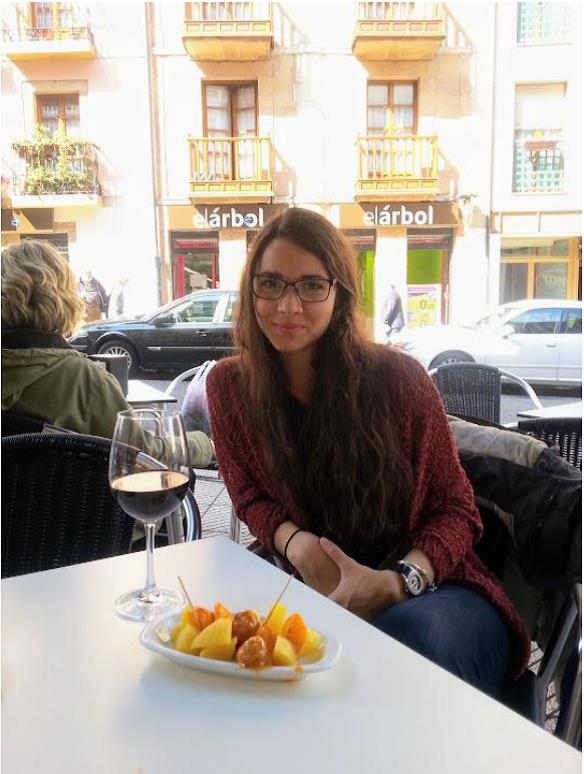 How do you prepare for teaching before the placement starts? 
– You should receive details of your school placement over the summer. Don't worry if these come through later than you might hope, it's because they are waiting on things to be sorted on the Spanish end. But, if you do get concerned, don't hesitate to contact the British Council and ask them to check on things for you. Their Facebook page also has lots of helpful tips and info, as does the TeachEnglish website. Have a glance over these to prepare yourself for the kind of lessons you might be asked to teach. In terms of preparing beforehand, you don't need to do anything at all. But, if like me you feel a bit nervous going unprepared, I'd advise you put together a PowerPoint with some photos of your home life so you can introduce yourself to your students. That way you have a readymade lesson plan which I assure you will impress the teaching staff and put you at ease. In addition to that, photographs, postcards and any small/light goodies you can stash in your suitcase can make lessons more diverse and engaging.
– The British Council will send you an email before you depart with details of previous assistants in your region. I emailed a few different people who had been to Asturias previously, asking them lots of questions, and they were so helpful in their responses providing all those little details that might be difficult to find out if not by word of mouth. Through a lovely predecessor of Oviedo I met a few locals when I arrived in the city, and continued to meet them for language tandems throughout the year. One friend of hers, now a friend of mine, even offered to pick me up from the airport when I first arrived. So definitely take advantage of these contacts!
– Just be prepared to be flexible and note that things might (generally will) take longer than you'd expect… you'll learn to love the 'mañana mañana' way of life.
What should you pack for a year abroad in Asturias?
You will get ever so bored of explaining to people that you are not going to 'sunny Spain', you are going to the lesser known (but most beautiful) northern part of Spain where it actually rains a fair bit. But, that means that it is unbelievably green and luscious which gave me the opportunity to learn to love hiking, my best days were spent doing senderismo in the sunshine (which does come out) in the mountains, overlooking miles of untouched nature. The beautifully wild rivers provide lots of opportunity to try out things like kayaking or stand-up paddle boarding. And the Mercado in the Casco Antiguo has thousands of umbrellas for the less-nice weather.
… Pack a rain jacket & some hiking shoes
There are loads of cheap flights from London direct to Asturias airport and the bus ride, which is only eight euros, takes under an hour to take you to the city centre. You will need cash though (note that in some shops you might need either cash or, alternatively, ID when using your debit/credit card, depending on how the cashier feels).
… Take a few euros. There are a good few administration things to sort when you first arrive such as obtaining an NIE (at the Plaza de España) and an 'empadronamiento' (at the Ayuntamiento), to limit stress have a good read over the documents and checklists the Ministerio de Educación Cultura y Deporte (MECD) send before you arrive.
… Take photocopies of all your important documents & identification.
Describe your living experience:
In terms of finding accommodation, Easypiso.com can be good, though I personally found word of mouth and physically hunting around the city to be more useful. Ask your mentors/other teachers at your school for tips on areas or if they know of accommodation going. As with anywhere, the city centre is more expensive, but it's all incredibly cheap in comparison to London, and sometimes bills are included, so ask the landlord about that. I booked into a hotel for a week (there are lots of affordable hotels/hostels, look online) and then wandered around on foot asking around estate agents. I had a one-bed flat but I know most assistants flat-shared. Hunt down the Oviedo assistants' Facebook page for your year to get in contact with people before you arrive, either to find somebody to live with or just some people to hang out with.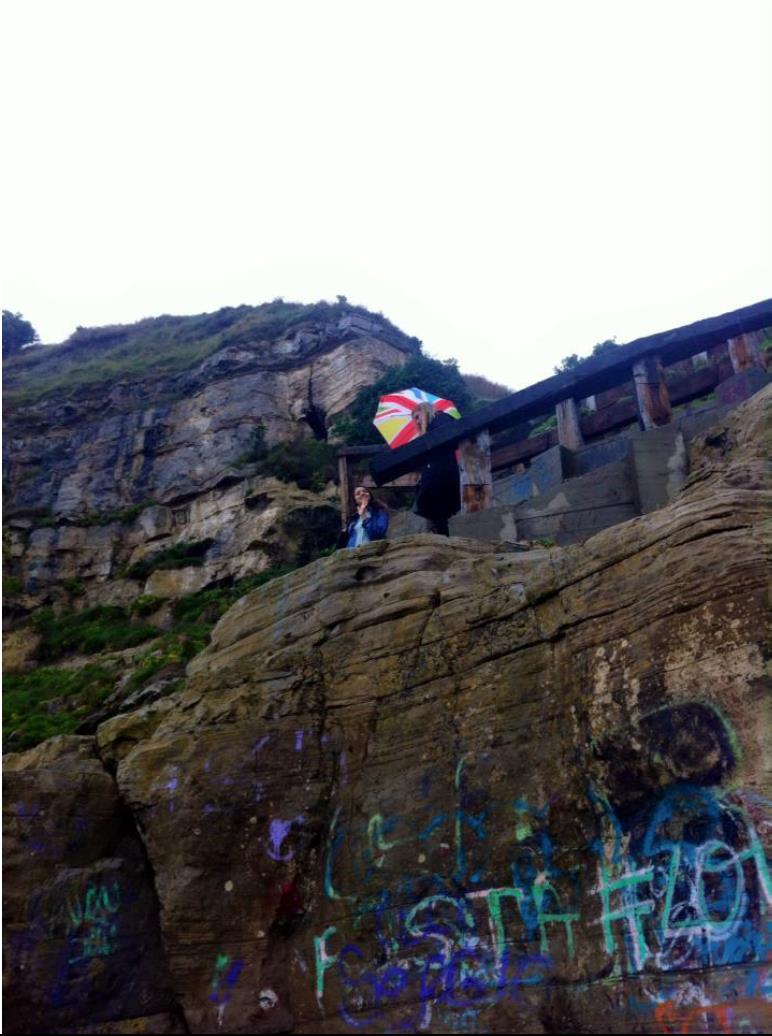 I don't know anybody that found accommodation before arriving in Oviedo, but making an effort to arrive before you start work is advisable. Maybe work on your 'renting a flat' vocab to help you out.
The way of life in Oviedo is really happy and sociable. Everybody I met was so welcoming. The Asturians really value the simple things in life; coffee breaks, meriendas and social gatherings of all sorts are really important parts of daily life. Whilst it took me time to get used to the extremely relaxed way of life, with people consistently turning up half an hour late and plans being made incredibly last-minute, I came to appreciate the simplicity of turning off for an hour to drink a coffee and chat with friends without feeling a need to constantly engage with social media and the internet in general. Asturias is known as the natural paradise of Spain and that really is true, the people I met were all far more in touch with nature than I'd ever experienced in London; most weekends were spent hiking with friends in the beautiful mountains or taking a break to explore Asturias' awe-inspiring coastline.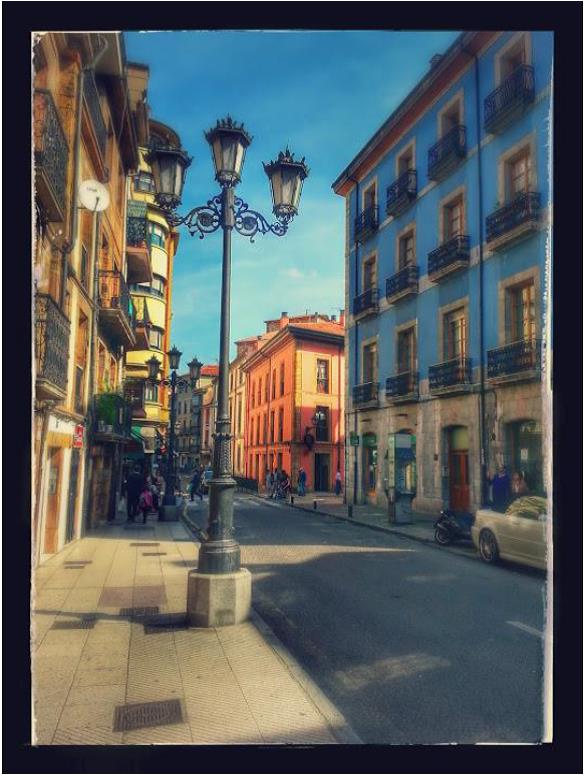 My home for the year
The city of Oviedo itself is so small that everyday life was of course quite different to London. But I loved that my days consisted of picking up an apple from the fruit lady opposite my flat, wandering to a local café or through the market around the corner to pick up organic and locally-grown produce. Nothing was more than a thirty minute walk away and it was really eye-opening to be able to walk to work by foot. On the other hand, the public transport it great, so adventures on the coast, the mountains, or the city of Gijon are just a half an hour bus or train ride away.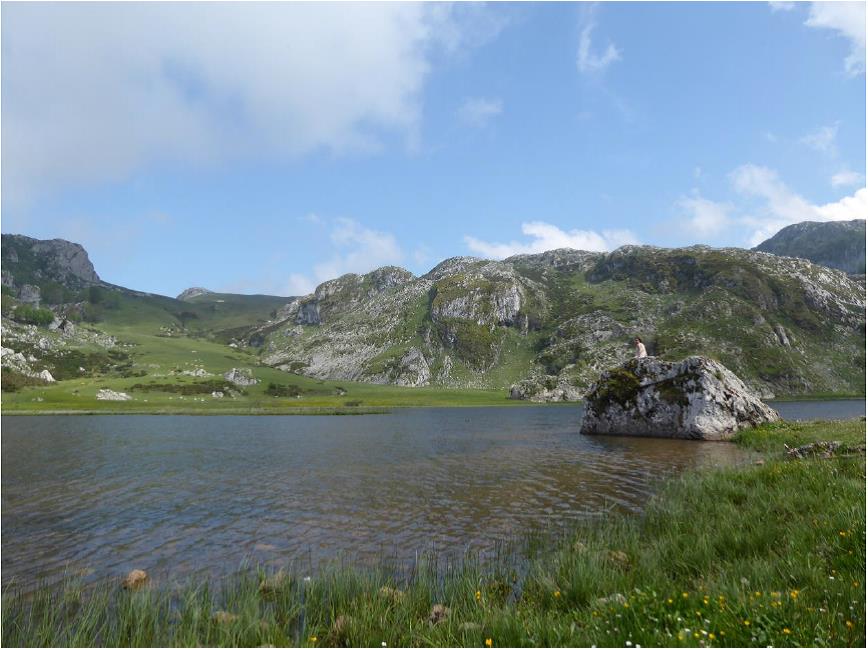 Describe your teaching and learning experience:
It may feel like you're jumping in the deep end, but just remember you're not expected to be an expert English teacher. Enthusiasm will get you far, I promise. My teachers were impressed that I had been organised enough to plan all my lessons before actually teaching them. Although everything was very strange at first, within a few weeks I came to adore my teaching team and the students alike, who warmed to me so much that there were tears upon departure in May (as well as so many lovely keepsake gifts).
– Use online resources! For example, the British Council Teach English website, https://www.facebook.com/TeachingEnglish.BritishCouncil/, ELA Café, and generally have a Google.
Describe the weekend/evening activities on offer:
– Oviedo has a bustling University life which you can take part in (you can also register to use their library, as well as the public libraries, at no cost)
– The ELA Facebook page is where I got in contact with other assistants, and we arranged all sorts, from sidre on Calle Gascona to sports events and days on the beach.
– I joined a local language institute to learn German, Insituto Aleman which was good for making friends.
– The university's Erasmus society is really active, so it was good to join them on Facebook and get involved with all they had to offer.
– If you want to plan trips outside of the region, remember to book ALSA bus or RENFE train tickets in advance for cheaper tickets. Within Asturias the Ferrocarril can be good value (but note that I took it on a blustery, rainy day, and the return train was cancelled… at least I was stuck in a beautiful place.)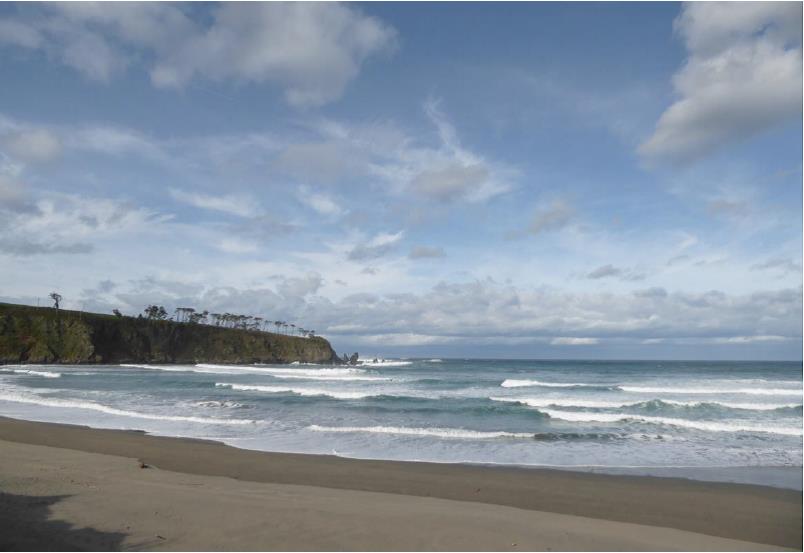 List the top 10 things about your ELA experience:
1. Embracing a slower lifestyle
2. Developing a love of hiking
3. Immersing myself in Spanish culture and working life in Spain
4. Making a tonne of friends, from Australia to the States
5. Experiencing what it's like to be a teacher, and feeling proud of benefitting the students I taught
6. Proving that I can be hugely independent
7. Honing my Spanish speaking skills
8. Having so much free time to travel, explore, eat, and learn a new language
9. Being paid to make that all happen
10. Gaining new perspectives from people from different walks of life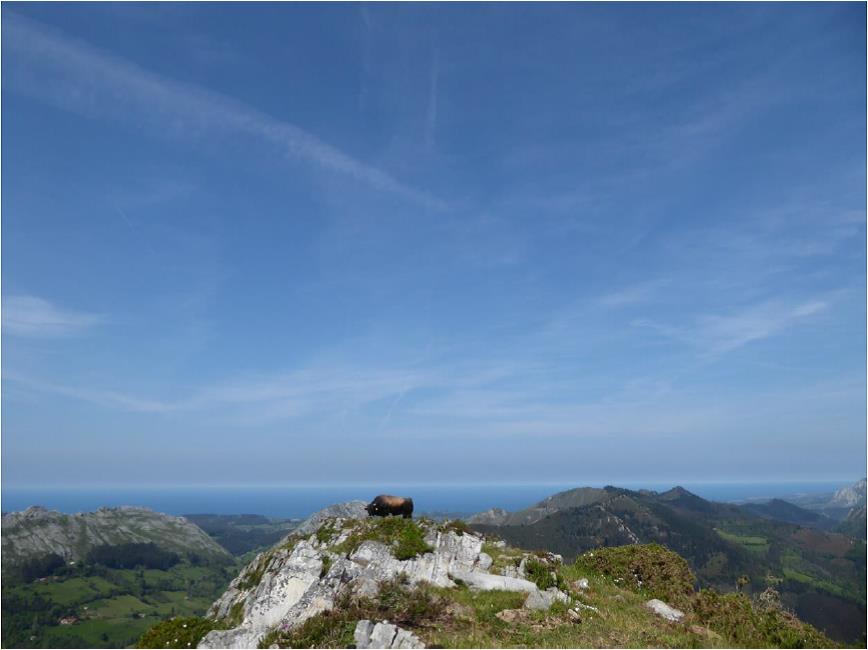 Finding this bull at the top somewhat detracted from the fact that I had finally made it to the top of a mountain!