Dr Sarah Williamson is Executive Director of Summer Programmes at King's College London.
Escape through travel works…Seat-belt signs lit up, problems switched off. 
The Beach, A. Garland 
Travel is often key to finding proper time away from the endless rush of everyday busy lives. Although travel in the mind is frequently facilitated by that of the body, physical removal of oneself from one place to another is a wonderful, but not intrinsic component of travel of the mind, as we all discovered through pandemic lockdowns.
This week, I welcome many who have travelled physically to enrol in a summer course King's College London. But many others too who have only travelled a few yards to join our learning community as visiting summer students. Together we will all be taking our minds on a journey. New ideas, new friends, new architecture. Not to mention new lunch options, new nights out and new memories to be made.
Some of those summer students joining King's today made an important journey before they applied to study with us. To come to this country as a refugee or forced migrant from war and trauma. Our scholarships in partnership with @UNHCR are especially for those students now living in England and looking for opportunities to take an academic course and become part of a learning community.  
Others coming later in the month will join us in England due to King's relationship with  Aare Afe Babalola, the Nigerian lawyer and philanthropist who has also recently made a visionary gift to establish a new centre for transnational education to enable talented young Africans to make an ever-greater impact on the world on the foundations of access to stellar higher education. 
Summer schools need all the perspectives they can gather in order to be the most interesting, challenging academic ride into mind expansion. Over the coming weeks, summer students can expect to find their usual points of reference challenged as our large, hugely diverse student group comes together to learn in classrooms and out and about in London. Filling up mind and body with new knowledge, understanding ideas and ambitions before heading onwards to the next stop of their life journey after the summer.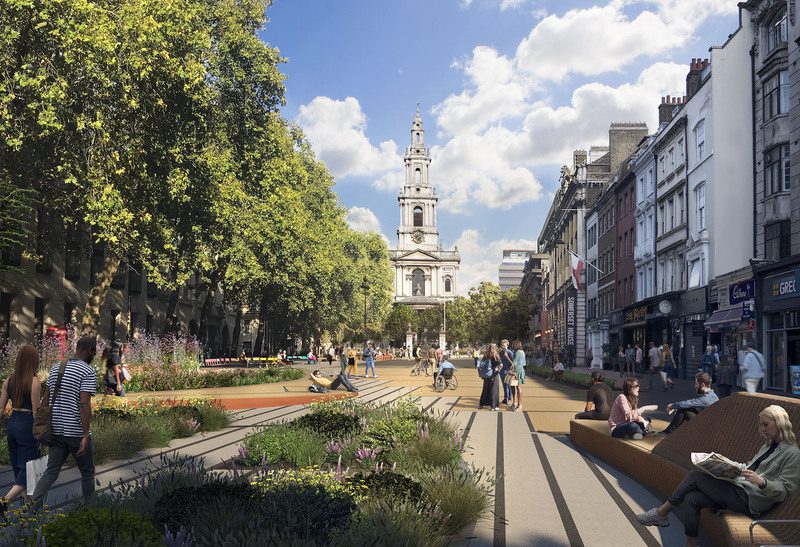 The home of Summer Programmes. Picture: London Architecture Diary
 Diversity finds a particular space to flourish in the short courses of summer programming. Our courses fit into and around people's wider lives. There is something for everyone with courses for learners from 16 to 80 (and beyond! there is no upper age limit!) 12,000+ learners from 85 countries have studied with King's Summer Programmes over the last few years. ​ Some are at the start of the good stuff in their education journey; others are nurturing a life-long interest. Some spend months with us; others spend a weekend. Many are enriching consolidated professional experience; others are only just deciding on careers.​ The programmes we teach marry market interest to King's specialist knowledge and produce a programme that is the right content, for the right people, at the right time and place (- ​If there is not already something for you, tell us and we will build it!)
These days King's surroundings are a haven right in the beating heart of the city. The newly pedestrianised Strand is a shady garden, putting peace and a space for reflection back where once a busy highway ran. Some years ago, Londoners started reclaiming public spaces from the machinery – both mechanic and bureaucratic – of the city and with that has come a common realisation of the vitality that quiet human spaces bring to a metropolis. Quiet powerhouses of thought and being, which are fundamental in any journey of the mind to new realisations and therefore growth.
Welcome to all who start their classes this week.
Thank you for giving us this chance to both teach you and learn alongside and from you.
We feel fortunate that you are now part of our lives as we are part of yours.
A precious gift indeed.