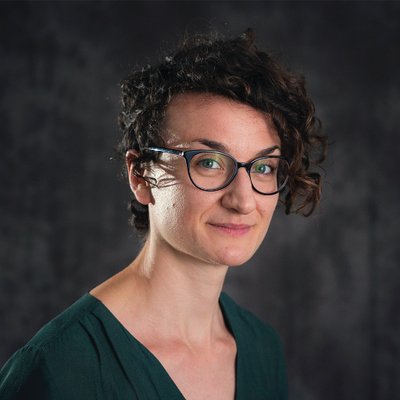 All musicians need to practise regularly—but how do you do it? And what do you do when you're just not in the mood?
Whether you've been working away at the same piece for weeks but don't feel as if you're making progress on a difficult passage, are finding it hard to concentrate on your playing in the current circumstances, or are simply missing playing with other people and need some more practice motivation, we're here to help.
We asked Dr Joe Fort, Director of Performance for the BMus at King's, for his top ten tips to maximise the effectiveness of your practice time. These are the hacks that have helped many of our current students to make real progress as performers even under lockdown—so play around and see what works for you!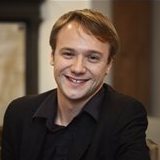 1. Focus your time
Practice is not playing/singing your way through a piece. Real practice is about the successful completion of little, manageable tasks.
Before you practice, define your task(s) for the practice session. It may be learning one run, or getting one passage faster by ten points on the metronome. Make sure it'll be manageable—it's better to accomplish one task than not to accomplish ten. Think about how you will accomplish this task.
After you have practised, assess whether you have accomplished the task. When will you return to it next? What needs to be done next?
2. Practice diary
Consider keeping a private practice diary. This will help you to keep focused, and will also give you greater long-term perspective over your progress. Don't spend ages over this; brief entries will suffice.
3. Leave your instrument/music out
…but somewhere safe!
If you leave your music on the stand/piano, and your instrument where you can easily pick it up, you'll immediately remove barriers to practising. This will help to train yourself to use those ten-minute 'empty' slots that might otherwise be devoted to social media for practising.
4. Catch your mind wandering
An inclination to distract ourselves (e.g. with social media) is often triggered when it presents an alternative to doing a hard task. You may find this when writing: your mind seeks distraction (e.g. Facebook) when confronted with something difficult (e.g. arguing a difficult point in an essay). Catch yourself when this happens; realise this is what's happening, and stay on task.
5. Avoid online distractions
There are so many wonderful resources online (especially now)—masterclasses, recordings, etc. These are brilliant, and truly valuable resources. But they're not practice. Practise first, and then watch them later; watching videos is not a substitute for real practice!
6. Repetition
Much practice is about repetition—training the muscles. When learning a passage, aim to play it perfectly eight times in a row, at a manageable tempo. If you make a mistake, start again, until you've managed the eight perfect consecutive runs.
If you have trouble keeping count, move a piece of paper down the slots in a comb each time you play.
7. Changing rhythms
Changing the rhythms can be an excellent aid to creating muscle memory. If you have a series of four quavers, for example, practise them with the following rhythmic variations (each eight times perfectly):
dotted quaver; semiquaver; dotted quaver; semiquaver
semiquaver; dotted quaver; semiquaver; dotted quaver
crotchet; triplet quaver; triplet quaver; triplet quaver
triplet quaver; crotchet; triplet quaver; triplet quaver
triplet quaver; triplet quaver; crotchet; triplet quaver
triplet quaver; triplet quaver; triplet quaver; crotchet
8. Silent practice
Sit with your music, and read it, imagining the movements necessary for playing/singing it.
9. Memorise
Memorise passages and practise without the music. If you can play/sing them from memory, you'll likely have begun the necessary process of deep internalisation.
10. Recording
Video and record yourself practising. This can be tremendously illuminating.
Give yourself a break before watching the video back—even as much as a day or so. Doing so gives a little more distance with which to attain a critical perspective on your work and progress.
Happy practising!
Read More:
If you liked this post, check out the Department of Music's reading/watching recommendations for BMus Music offer holders.
Click here to find out more about the Music BMus at King's.