Dr Zoe Norridge is a Senior Lecturer in African and Comparative Literature at King's College London. Her current research focuses on cultural responses to the 1994 genocide against the Tutsi in Rwanda. Zoe has been travelling to Rwanda since 2009 and has completed a range of projects engaging with post-conflict cultures, and is currently engaged in initiatives to create training and networking opportunities for Rwandan photographers, in collaboration with local and international partners. We look at three of Zoe's recent projects:
Rwanda's Returnees (BBC Radio 4)

Rwanda's Returnees, BBC Radio 4

In this production, Dr Zoe Norridge speaks to returnee artists who grew up in Uganda, Burundi, the Democratic Republic of Congo, Belgium, the UK and France to discover what it was that drew and continues to draw those in the diaspora back. Why did they leave the places where they grew up for a country with such a difficult history? And what contribution have these artists made to rebuilding both the arts and the nation?
2.  Yolande Mukagasana – women writers to put back on the bookshelf (BBC Radio 3)
Yolande Mukagasana is a well-known writer, public figure and campaigner for remembrance of the genocide in Rwanda. She has authored three testimonies, a collection of interviews with survivors and perpetrators and two volumes of Rwandan stories. Her work has received numerous international prizes, including an Honorable Mention for the UNESCO Education for Peace Prize.
In this episode, Dr Zoe Norridge argues that there should be a place for Mukagasana on our shelves in UK, alongside works from the Holocaust and other genocides – because listening to survivor voices helps us to understand the human cost of mass violence.
3. Living with Memory in Rwanda (BBC Radio 3)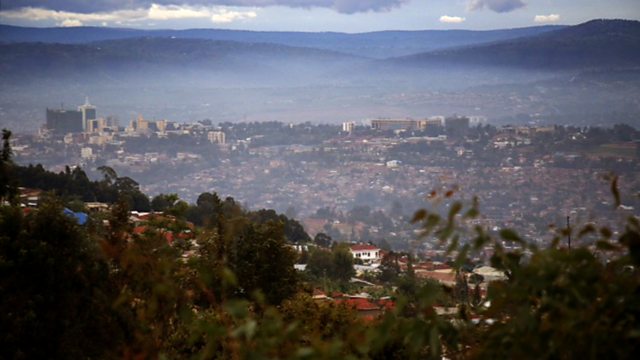 In this episode, Dr Zoe Norridge visits several of the worst massacre sites in this small land to find out how the killings are marked and how their presence helps shape the public memory of genocide. She reports from unremarkable country hillsides whose names – like Nyarubuye and Murambi – have taken on a terrible resonance, talking to survivors about their stories and about how they cope with their memories. This includes politicians, film makers, writers and to those who have helped provide a lasting memory of genocide in Rwanda. With this, Dr Zoe Norridge explores the role of memory and memorialisation in post genocide Rwanda, a remarkable and tragic story with significance for us all.
Alongside her projects, Dr Norridge has taught on the following modules:
Undergraduate:
Genres of World Literature (1st year, 2nd semester)
Writing Africa: Anglophone, Francophone (2nd year, 1st semester)
Testimony: The Holocaust and Rwanda (3rd year, 1st semester)
Postgraduate:
Literatures Across Cultures: Contemporary Debates (1st semester)
Conflict, Memory and Resistance in African Literature (2nd semester)
To view Dr Zoe Norridge's full profile at King's College London and to check out more of her projects and published work, click here.