What it really means to be a King's student
Your application is in, your exams and assignments are coming to an end, you have even chosen which King's Residence you'd like to live in; all that's left to do now is start imagining your life as an official King's College London student!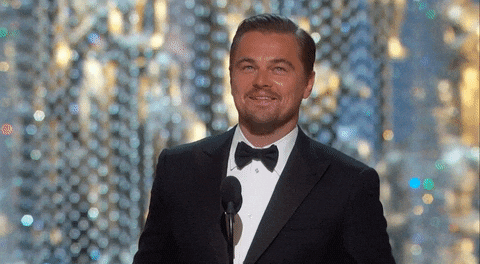 If you're nervous about making such a big move to study at KCL, remember that you're not the only one feeling like this. In fact, most people feel exactly the same!
However, the most important thing for you to know is that becoming a KCL student is one of the BEST things you'll ever do. In a nutshell, KCL is pretty awesome but let me tell you more about what it really means to be a King's student…
You are part of a community.
Being a King's student is all about feeling connected to other people, whether that's people on your course or who have joined the same societies as you, who are from the same place as you or live in the same King's residence. The more you get involved in during your time at King's, the better it will be. That could mean attending Welcome Week events, joining a sports team or just spending quality time with your flatmates. Stepping out of your comfort zone can be daunting but it's one of the most important things to do at King's to allow you to have the best experience. Be open-minded and most importantly, have fun!
You are super busy.
But in the best possible way! Living amongst the buzz of London makes this difficult to avoid, so in your first couple of weeks at King's LOTS of things are going on – you'll meet new people and discover new places (and maybe even get lost a couple of times) but it's an amazing thing to experience and be a part of. Embrace it. Being a King's student means that you'll quickly adapt and get used to the London lifestyle and before you know it, it'll all calm down and just become a way of life!
You are well supported.
Being a KCL student means that you have an incredible support system. You might just think that you'll need academic help but living in King's Residences offers you a totally different kind of support. You'll come across student CFs and Wardens who play the role of an older brother or sister to guide you through your first year and tell you everything you need to know. They have been in your position a year (or two) ago so they know how to help or advise you if you ever need someone to talk to. Don't shy away from King's ResiLife either; these are the people who organise events in your residence and introduce you to a diverse group of people that you wouldn't have met elsewhere!
You are on a constant adventure.
A big part of being a King's student comes with exploring, and London really is the best place to do exactly that! Yes, people talk about going to university and 'finding themselves' and being a King's student really does allow you to find yourself and much more. You will constantly discover your new favourite restaurants, bars, shops, areas of London and activities. As you make your way through your first year at KCL living in King's Residences, you'll be supported along this year-long adventure and hopefully, you'll learn lots of things along the way in the form of life skills and just about yourself as a person.
You can make it whatever you want it to be.
The great thing about being at King's is that you have the flexibility to make it a unique experience to you. Don't be afraid to be yourself; in fact, at King's you are encouraged to do more of this. Not everyone will speak the same language as you, not everyone will choose to stay sober or eat vegan food, not everyone will study in the same way, and that's why it's so important for your KCL experience to be whatever you want it to be and for you to enjoy it as much as you possibly can.
Everyone's experience is completely different but if you want to see the sort of things that a typical day involves as a King's student, watch Mei-Ying's vlog. She shows you just a snippet of all the great things that come with being part of KCL and what it really means to be a King's student.
Getting excited yet? 🤩