To mark Mental Health Awareness Week, Career Consultant Jalal Afhim talks about the worries of students during Covid-19 and how staying connected to your chosen sector, as well as kindness to yourself and others, will help graduates continue building success.
A lot of students, especially final years, are worried about the impact of Covid-19 on their career. A recession seems likely, and many internships and placements have been cancelled to in line with social distancing guidelines. While we are facing challenging times, there are nevertheless some things that students and graduates can do to cope.
Staying connected
Staying connected with trends in the labour market, or in the sector you are interested in, will mean that you are able to react to those opportunities which are being made available. The last 6 weeks have seen a surge in the number of virtual internships and work experience opportunities employers are putting out there. If you're about to start your career, you'll need to know whether your sector is seeing an increase or a decrease in grad vacancies and do your planning based on a full appraisal of the available information.
King's Careers & Employability are running plenty of virtual employer events, such as the Jumpstart Graduate Programme webinar on 20th May, Frontline Virtual Insight Day for BAME students on 28th May, which you can register for here.  If you are interested in the bigger economic picture, tune into the World Bank Coronavirus Live Series: Supporting Companies & Preserving Jobs Through the Pandemic. Knowing that you are gathering useful information, or scanning the horizon in order to spot opportunities is likely to reduce that career planning anxiety.
So in essence, better to be this: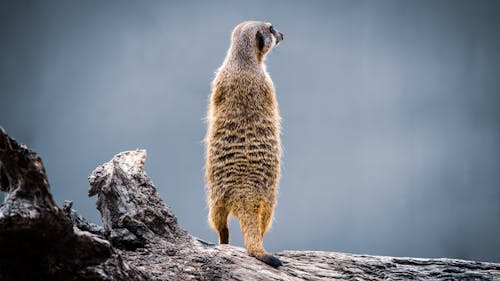 …than this:
Of course, there are different kinds of 'connected'. Civic society has responded with compassion and creativity to Covid-19. Ask yourself whether you would like to be a part of this response. What skills do you have that can help others? What community work is taking place around you? Local councils, as well as community volunteering websites (for example do-it.org) are useful places to look for volunteering opportunities (London has volunteering opportunities around coronavirus aid listed on this website). From a career development perspective, the transferable skills and experience you pick up will certainly look good to future employers. Volunteering is a great way to develop and evidence a wide range of skills, from communication, teamwork, problem-solving, and yes, entrepreneurship. If you can't find a project you'd like to join, start one yourself!
Finding the balance in career development and wellbeing
The message here is that your career development needs and your wellbeing needs are not meant to be pulling you in different directions. They are aligned! Keep on top of your career preparation, but remember to be kind to yourself first. Don't make your career preparation a place of negativity. Try to make it one of kindness to yourself, curiosity and exploration.
So, in Mental Health Awareness week, check-in with yourself. The Mental Health Foundation are asking people to share stories and ideas about how we can build a society that is kinder to our mental health. Post yours using the hashtags #KindnessMatters and #MentalHealthAwarenessWeek. King's are also offering support, such as a webinar on 'Resilience, Kindness, and Staying Connected', and mindfulness audio sessions in 6 languages, including Italian and Mandarin! See here for details.
Many of us will be trying to hit the right balance between staying busy during lockdown, and looking after ourselves. To explore the idea of being busy, and how it impacts our wellbeing, check out the reflective practice by Diverse Minds called '5 Days to Consider New Ways: A Reflective Practice on Being Busy'. To take part you'll need to join the Facebook group https://www.facebook.com/groups/5WaysReflectivePractice/
So, be kind to yourself, stay busy, but stay well, and make sure you stay connected!
Join our next #MyNextSteps webinar about Coping Together,  on Wednesday at 2pm! In this session we're focusing on ways to

1) Share what's on your mind and get useful input- including our latest tips from conversations with employers.
2) Take steps to build your success and maintain your health and wellbeing.
Written by Jalal Afhim
Edited by Laura Patari